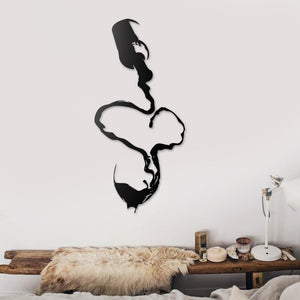 Hot rolled steel only showing the wine, coming from a bottle, pouring into a glass but the pour is shaped into a heart. A great gift for that wine cellar or kitchen, ask your guests if they can visualise it!
Metal artwork gives a modern yet rustic feel and each piece is unique due to the manufacturing of the steel and finishing work. Contact me if you would like a patina (natural aged colour) added. 
Width + Height is max 48" W+H, with a 1/2" play.